Shopping Cart
Your Cart is Empty
Thank you for your business!
You should be receiving an order confirmation from Paypal shortly.
Exit Shopping Cart
2013-2014 Past Shows, Photos and Press

NYU Skriball presents Kidrockers featuring Tennis and LOLAWOLF. Seth Herzog and Craig Baldo host. May 10, 2014.
TENNIS is the Denver-based husband and wife duo of guitarist Patrick Riley and singer/keyboardist Alaina Moore. Their unique sound -- a mix of 50's pop, indie garage and Motown -- has made the band a staple on indie radio and led to sold out shows throughout the country. Recent EP Small Sound (Communion) is a prelude to a full length album due out this spring.
LOLAWOLF is a trio from New York fronted by Zoë Kravitz. The band includes Jimmy Giannopoulos and James Levy from Reputante (whose EP is out on Strokes frontman Julian Casablancas' label, Cult Records). The band recorded their five song debut EP over a ten day stretch last summer in Los Angeles; a "sleep-deprived experiment among friends." (Interview Magazine). The sound of the EP has been described as "surging electronic pop" (Pitchfork); "synth-pop, held together by Kravitz' smoky, relaxed voice" (The Fader); and "electro-tinged alt-R&B" (SPIN). Neon Gold called lead track "Drive (Los Angeles) "a perfect piece of distinctive, melody-driven, back-to-the-future synth candy."
Photoset by Maryanne Ventrice here.
NYU Skriball presents Kidrockers featuring Adam Green and San Fermin. Seth Herzog and Craig Baldo host. March 29, 2014
Adam Green is a singer-songwriter, artist and filmmaker. Green is well known for being one-half of The Moldy Peaches, whose song "Anyone Else But You" was featured on the Juno soundtrack, which reached No 1 on the US Billboard Charts. A brilliant, charming and highly engaging live performer, Green has toured the world extensively with bands like The Strokes and Cribs and recently completed a series of sold out shows throughout Europe.
A pastiche of post-rock, chamber-pop and contemporary classical composition, San Fermin is the work of Brooklyn composer and songwriter Ellis Ludwig-Leone -- and is also a nine person touring ensemble. After finishing his musical studies at Yale, Ludwig-Leone wrote the band's Downtown Records debut in six weeks while holed up in a studio on the mountainous border between Alberta and British Columbia.
Kidrockers featuring DROWNERS and Stuckey and Murray at Brooklyn Bowl. Seth Herzog and Craig Baldo host. March 9, 2014
"A New York band fronted by a 25-year-old Welsh model, Drowners play what they've called 'friendly post-punk' – crisp, bright Anglo-Eighties guitar pop bristling with the coy cockiness of posh bros who never get much resistance at closing time." Rolling Stone
Stuckey & Murray are a comedy music duo from Brooklyn, NY. Their videos have generated almost 20 million youtube views. Semi-finalists on NBC's Last Comic Standing, the group has released five records and is a mainstay of the NYC alt-comedy and music scene.
Caveman has become synonymous with New York. The band's song "My Time" has been a long-running theme of New York State's "I Love New York" TV and taxi campaign. Guitarist Jimmy "Cobra" Carbonetti custom makes the band's (and lots of other bands') guitars at his shop on East 3rd Street. Raised in NYC, the band has been selling out local venues like Webster Hall and the Bowery Ballroom for the last few years.The Pizza Underground finally gets around to doing what we've all been thinking about for years: rewriting Velvet Underground songs to be about pizza. Band-members Matt Colbourn, Deenah Vollmer, Austin Kilham, Phoebe Kreutz and Macaulay Culkin will burn your mouth with low-fi hits like "All the "All the Pizza Parties" (All Tomorrow's Parties), "Pizza, It Hurts" (Venus in Furs), and "Take a Bite of the Wild Slice" (Walk on the Wild Side").
Kidrockers featuring Grandchildren at World Cafe Live. Jordan Carlos hosts. February 1, 2014.
Grandchildren is an electro-acoustic orchestral pop band from Philadelphia. Originating as a recording project that fused folk songs with sampled beats, the band evolved into a small orchestra known for its high energy live performances featuring multi-instrumentalist swapping.
"With Golden Age, Grandchildren displays the power and strength that thoughtfully creative pop music can carry. It's both an album that digs deep into their capable musical arsenal and still maintains a highly energetic cruising flow." Deli Magazine, Philadelphia (Album of the Month).
Kidrockers featuring Spires and TEEN at Brooklyn Bowl. Seth Herzog and Craig Baldo host. March 9, 2014
Psych-rockers Spires are one of the most exciting unsigned bands in NYC. A breakout act of CMJ 2013, Spires debut single "Candy Flip" has been featured on many of the country's top college radio stations. Spires continues to build its reputation as a live band, with residencies in NYC and tours with like-minded bands like Temples and Toy.
"Probably the best discovery of this year's Northside Fest." Bill Pearis / Brooklyn Vegan
TEEN is a Brooklyn group fronted by Teeny Lieberman (formerly of Here We Go Magic), her two sisters Katherine and Lizzie, and Jane Herships. The band last year released In Limbo, its debut record for influential label Carpark Records (Beach House, Cloud Nothings).
Kidrockers featuring Small Black and Radical Dads at Brooklyn Bowl. Seth Herzog and Craig Baldo host. December 15, 2013
SMALL BLACK, from Brooklyn, have established themselves as an international live act and a mainstay of indie radio on the heels of three records released on influential label Jagjaguwar (Bon Iver). This year's Limits of Desire may be their best, and most emotional, record. "[R]omantic, calling on aural cues from nostalgic '80s movies but with some modern tricks. ... "Breathless" ride the kind of beat on which Small Black built their big reputation." FILTER
RADICAL DADS formed in Brooklyn in 2008 and include Lindsay Baker, Chris Diken, and Robbie Guertin (formerly of Clap Your Hands Say Yeah). "The zany artistry that animates Radical Dads' friendship also serves as the primary inspiration for their energetic music.
Kidrockers featuring Au Revoir Simone and Ski Lodge at Brooklyn Bowl. Seth Herzog and Craig Baldo host. November 17, 2013
AU REVOIR SIMONE, from Brooklyn, just released Move in Spectrums, which has become one of the top indie albums of the year. Lead singles "Crazy" and "Somebody Who" are in heavy rotation on radio stations throughout the country. "If you relocated Stereolab from a retro-futurist bachelor's pad to an indie rocker's Williamsburg walkup, you might get something like Au Revoir Simone, a trio who play old keyboards and sing simple harmonies over rickety drum machines." Pitchfork
The Wall Street Journal included NYC's SKI LODGE on their list of "12 Acts To See" at CMJ 2013. Paste ranked them number 1 on their list of "10 Great New Bands." at CMJ.
Kidrockers at Pumpkin Festival in Central Park Bandshell, October 26, 2013
CELESTIAL SHORE this month released 10x (Hometapes). NPR's All Songs Considered included the band in its list of "favorite discoveries" of the CMJ 2013 music festival. "'Beachy' is a term that's thrown around a lot with them, and you can hear traces of Brian Wilson in their harmonies, but "Little Deuce Coup" this ain't. The group bring an intricate mathy-ness to the music, with frequent time/tempo changes making the album right at, er, home on Hometapes. Brooklyn Vegan "The track ["Hour Minute"] is a whirlpool of drum change-ups, trippy bass lines, and surf guitar — in other words it's just as unpredictable and awesome as everything Celestial Shore has put out so far." Stereogum.
Kidrockers presents DIIV, Widowspeak, Caveman, Har Mar Superstar, Hooray for Earth, Reputante, Hospitality and Ex Cops at Brooklyn Bowl. Jan/February 2013 at Brooklyn Bowl.
The Brooklyn foursome, DIIV, released their debut album Oshin to widespread acclaim, played their way through Europe and toured the US on their own and with Wild Nothing and Japandroids. Har Mar Superstar energetic live shows have earned him an international fanbase, TV appearances on Late Night With Jimmy Fallon, Lopez Tonight, and slots on shows with The Strokes, Father John Misty and Yeah Yeah Yeahs.Ex Cops features Brooklyn duo Brian Harding and Amalie Bruun. "Boy/girl harmonies that waft in like a coastal breeze, and shimmering, jangling guitars that cast the songs' wide-eyed energy in a soft-focus blur." Pitchfork
NYC foursome HOSPITALITY "… have more to offer than mere sweetness: Check how the wistful ballad "Eighth Avenue" left-turns into a spastic guitar outburst, like Tom Verlaine crashing a Belle and Sebastian session. " Rolling
Kidrockers Brooklyn Bowl series MTV Hive video premieres
"Kidrockers is a series of all-ages shows created to give parents and kids a chance to see music together. Good music: Kidrockers books the kinds of bands and acts parents would want to see anyway — past concerts have included Silversun Pickups, Neon Indian, Local Natives, Twin Shadow, Chairlift and Vivian Girls...Back in January, Kidrockers brought percussive New York five-piece Caveman to Brooklyn Bowl for an afternoon show. They also brought in adorable fourth grader Leo Lorge (nickname: "CooLeo") to talk to the band backstage. Caveman says it's the best interview they've ever done, and you'll see why in the video below. We don't want to spoil too much of their conversation, but two of our favorite questions are: "Do you guys ever practice in caves?" and "Do you hang out with girls a lot?" The video also has clips from their Kidrockers show, and perhaps the most epic slow-motion sneeze of all time." MTV Hive
MTV Hive premiered Kidrockers present Har Mar Superstar
"... this kid gets down to the one question we've wanted answered since the first time we saw Har Mar make out with a girl onstage: "Do you worry that the girls you kiss have husbands, or is that girl your girlfriend?" Check out the interview above for the answer. You'll also see snippets of the show, and of hosts Baldo and Carlos." MTV Hive
It's hard to imagine mature, self-respecting childless adults wanting — much less needing — to sneak into a kids' show. But Beth Lorge has met such desperate grown-ups. New York Times March 2014
Consider this a chance to see rising indie groups in a relaxed setting—and all under the guise of entertaining your toddlers.
New York Magazine Critics Pick January 2013
With this show, it has become readily apparent that the Kidrockers brand, which was established in New York and started here late last year, is now strong enough to pack the room, regardless of their musical lineup. LAist
The idea is that hip parents can see their favorite bands with their kids, fostering an appreciation for grown-up music, and ideally replacing The Wiggles with Nada Surf. Village Voice
... a kid-friendly way for busy parents to hear good live music. It's like having a nightlife during the day. New York Post
Time Out New York Kids names Kidrockers a Best Concert Series and Music Fesivals of 2013.
2013 Brooklyn Bowl Series recommended by NY1, Fox5 TV, New York Times, NY Post, New York Magazine (critics pick), Village Voice, Filter, Time Out New York Kids, Brooklyn Vegan, A Child Grows in Brooklyn, Mommy Poppins, Macoroni Kids, Williamsburgtopia and Red Tricylcle.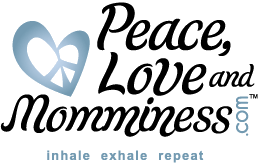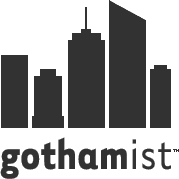 Kidrockers in The New York Times

A BRIGHT young man strode to the bar. He leaned in, pausing purposefully. " I want a Coke with 10 cherries," he declared, slamming his fist. Leo Lorge, 7, was at the Living Room, a club on the Lower East Side, for a rock show - not a children's concert, and certainly not for a plain old Coke.

These kids today, they don't know what real music is. Why, if they were smart they would harass their parents into taking them to Kidrockers, where this very special Valentine's Day event features exotic beat auteurs Dengue Fever. The L.A.-based combo's mishmash of vintage Cambodian lounge pop, surfin' & spyin' skanks and evocative psychedelia features birdlike Cambodian singer Chhom Nagol, along with founders Ethan and Zac Holtzman on Farfisa, bargain-basement synth and slippery Strats — a sound just faithful enough to the stuff the Holtzman Bros. found on old cassettes behind fish markets in Phnom Penh. The band recently released a DVD documentary film, Sleepwalking Through the Mekong, that follows Dengue to Cambodia in 2005, when they became the first Western band to perform Khmer Rock since the fall of the Khmer Rouge. By John Payne, LAWeekly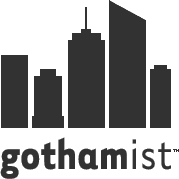 In a city where the stroller set may still want to incorporate live music into their lives, it's only fitting that someone has created an event series that allows them to do so. Kidrockers brings kids, their parents and indie rock together
Gothamist attends Kidrockers
CMJ: The Cute, the Meh & the Rest of It
The Cute: Kidrockers Had the Best CMJ Ever
Yesterday the underaged set got treated to two of the more talked about bands during CMJ: Neon Indian and Real Estate. With their parents or other adults in tow (our 2 1/2 year old niece chaperoned us), the youngsters got to rock out, shake their noisemakers and dance on Twister mats at the afternoon Kidrockers show, held at the Living Room. The bands were probably exhausted from 5 consecutive days of performing, and more than likely a few members were still nursing hangovers, but you would never know it. They showed up on time, joked around with the kids, and even invited them all on stage to be a part of the show.
(Photo of Olivia Carlson by Jen Carlson)
Kidrockers makes the KCRW list of 5 Best Places to Expose Your Kids to Music , by Dan Wilcox
Absolutely genius… get real indie artists (previous have included Ra Ra Riot, Los Campesinos!, Vivian Girls, Rogue Wave) and have them perform live afternoon concerts for an audience of children. Complete with comedian emcees, cocktails for the adults (depending on the venue, it varies) and audience participation, these events are fun for parents and kids alike. Just watch out for when the kids storm the stage… it can get ugly.
KROQ Music News Kings of Leon, Metallica, Kidrockers
/